Shop Tips
Four Common Misconceptions that Could Cost You Money!
1. All transmission problems require an overhaul.
Many transmission problems start as electrical malfunctions. Equipment such as sensors, computers and wiring send signals to make the transmission work. If a problem occurs, it could be something outside the transmission is causing it. Fortunately, these problems can be corrected while the transmission is still in the vehicle, and are far less expensive than an overhaul. In most of these cases, the inside of the transmission is still in good condition and does not need repaired. A well-trained professional at Omaha Transmission is able to inform you of the exact problem and discuss the best option for your vehicle.
2. Transmission companies can accurately diagnose problems or provide price quotes over the phone.
With today's complex vehicles, it is impossible to know the cause of the problem and the proper repair needed until testing is performed. Beware of businesses that price quote over the phone; they may overcharge you for a simple repair, or you could become a victim to the temptation of a low price quote over the phone, and then get stuck with a higher price once the repair is complete. Omaha Transmission will invite you in for a free diagnosis, provide an accurate explanation, and determine the actual cost of the repair needed.
3. Large franchise businesses provide the highest quality and value.
Some large franchise businesses tend to be better at selling transmissions than fixing transmissions, and may focus more on quantity rather than quality. They can have a high turn-around in ownership, with some having owners that are not actual technicians and do not understand transmission repair. Professional, independent businesses like Omaha Transmission rely on quality technicians, and knowledgeable and ethical business practices to operate successfully. As trained auto repair professionals, Omaha Transmission looks out for the best interest of the customer.
4. All transmission companies are the same.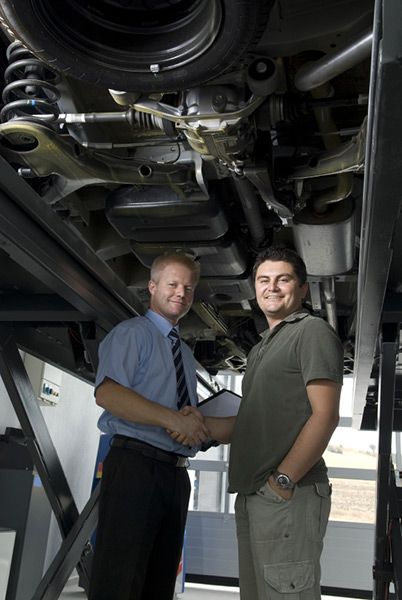 This statement could not be further from the truth. The transmission industry is constantly changing, and auto manufacturers are trying new designs each year to achieve smoother running and more fuel-efficient cars. With these new standards, innovative training and equipment is required, which some transmission companies do not take as serious as others. For example, a customer could overpay by thousands of dollars if the transmission company does not have the proper training and diagnostic skills to pin point the root cause and/or actual problem quickly and accurately. Omaha Transmission prides itself with having exceptional technicians who are trained to use the most advanced technology and equipment.
Why Choose Omaha Transmission? - 12 Simple Reasons!
Honesty, Integrity And Value

Personal Friendly Service

Independently Owned and Operated

Over 75% of Our Business Comes from Referrals

On the Better Business Bureau Honor Roll Since Opening

ASE Certified Technicians

Over 50 Years Combined Experience

Latest Tools and Training Available

Uses Only New, Updated Parts, that Correct Problems in the Original Manufacturers Design

Complete Transmission and Drive-Train Specialists

Quality Control to Ensure Customer Satisfaction and Reliability

Nationwide Warranty